Best Car Dealership LaGrange
Have you ever wondered how car dealerships work? Or have you ever dreamt of owning one? If your answer to both questions is yes, then you may want to keep reading through. This article may be helpful enough for you.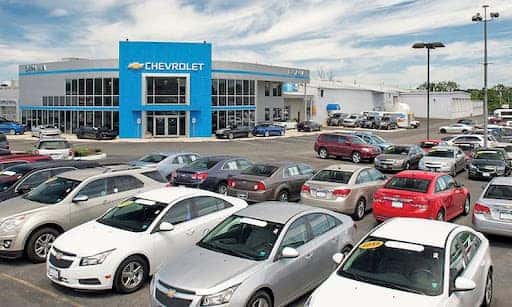 Car dealerships are essential to society. You need to purchase cars in order to transport yourself from one destination to another. Choosing a trusty car dealership is so vital. You need to find a helping hand to assist you every step of the way of purchasing a vehicle. With this kind of a big purchase, your car dealer may make or break your bank.
What is a Car Dealership?
Car dealerships are business establishments that buy and sell brand new or used cars at retail prices. This is usually owned by a local in your town. A car dealership, or a car dealer partners with a car manufacturer, which then sets the price for the vehicle they are about to sell. More than this, they also provide maintenance service, and also sell car parts.
How Do Dealerships Work?
Before businessmen can put up a car dealership business, they must first know the ins and outs of this business. Prior to jumping into the auto industry, make sure you understand the nuts and bolts of the industry.
There are a lot of components to running a car dealership. You have to focus and make time to check everything is according to your plan. Some things to keep in mind are vehicle inventory, pricing and incentives, management and sales, finance and insurance, and parts, service, and body shop.
Vehicle Inventory
The dealer's inventory is secured by the floor plan. The dealer has to pay interest on the amount spent as long as the car sits on his lot. This is called floor plan financing. The financing company can offer a lower interest rate than the dealer can get on the floor plan, because the financing company doesn't have to pay interest on the amount it spends on inventory.
Pricing and Incentives
Car dealerships have strict guidelines to follow on special pricing for the manufacturers or suppliers even though dealerships set the price for vehicles being sold. Other than the cut dealers make from selling cars, car dealerships also make money through rebates and incentives from manufacturers once they sell cars.
Management and Sales
The owner is called the dealer principal. His main task is to oversee the day-to-day operations at the store. If he owns more than one car dealership, he will appoint a General Manager or GM. Car dealerships also employ sales staff, mechanics, and technicians. They are paid their salary, and sometimes they even get bonuses and incentives.
Finance and Insurance
This body of the car dealership works together with banks and lenders to put together financing terms for customers. The Finance and Insurance department is in charge of all the paperwork associated with buying a car.
Parts, Service and Body Shop
Not all car dealerships have this department in their business. However, the parts, service, and body shop is an opportunity for increased income and customer interaction. Even if the dealership did not make a fortune on a car sale, it is highly likely that a customer may come back as the dealership is a one-stop shop for them.
Types of Car Dealership
High Pressure Dealership
The most common type of Car Dealership.
This type of car dealership intends for customers to visit their showroom.
Uses persuasion on a different level to pressure the customer into purchasing a car.
Bad Credit Dealerships
This type of dealership targets customers with bad credit.
Most of their income comes from the high-interest financing deal they put together.
Community Dealerships
This type of car dealership is the best type of car dealership as they care about their image and character.
Most of their income comes from financing, trade-ins, and other add-ons they sell with a car.
Different Types of Used Car Dealers
New Car Dealership
This kind of dealership most likely has a certified pre-owned (CPO) car, which is still under warranty from the manufacturer.
They also provide repair and maintenance services ready for customers to avail.
Used Car Dealership
No direct connection with a manufacturer.
Focuses mainly on selling used cars and likely do not have brand new models for sale.
Used-Car Superstore
They have an enormous selection of used cars.
Usually they are located along state lines to lure in customers from anywhere.
Give a visit to our LaGrange used car inventory and LaGrange used truck inventory.
BHPH Dealership
Also known as "Buy Here, Pay Here".
They offer financing deals, acting as lender for your vehicle, instead of going to a bank.
Private Seller
This is when an individual or a current car owner sells their car.
Typically, they are not interested in financing terms. But rather, they would like the potential buyer to pay with cash up front.
Online Retailer
Buying a car online may feel risky, but it is really just like any other online purchase you make.
They focus on selling used cars through various online platforms.
They also offer specific financing terms.
What Is a "Cash Allowance Incentive"?
Cash Allowance Incentive is offered by car manufacturers through their car dealers to convince more people to buy vehicles.
Comparison
Net Purchase Cost vs. Invoice Cost
Net Purchase Cost

This is the total amount acquired after the invoice price, taxes, and any additional costs.
Invoice Cost

The original amount a dealer pays for a vehicle before raising the price to sell to the public.
Invoice Vs. List Price
Invoice

The amount a dealer pays the manufacturer upon purchase of a vehicle.
List Price

This is the total amount obtained after the Invoice, taxes, delivery and other fees for the vehicle to be sold on the market.
Difference Between Invoice & MSRP on New Cars
Invoice

The base price of the MSRP (Manufacturer's Suggested Retail Price).
The amount the dealer spent for a vehicle to sell on the market.

MSRP

Also known as Manufacturer's Suggested Retail Price
This is the price posted on ads and flyers. Usually what the dealer priced the vehicle at.
Examples of Cost Leadership & Strategy Marketing
Cost Leadership

This is a strategy when a company lowers its product's prices to compete in the market.
Some examples are Walmart, McDonald's, and Southwest Airlines.
Strategy Marketing

This is a game plan made to reach the company's goals.
Made to understand the market, your customers, your competitors, and designs a competitive advantage for the company.
What sets Auto Gallery Chevy Buick GMC apart from other dealerships in LaGrange
There are a lot of car dealerships around the country. You will find your perfect match as soon as you visit Auto Gallery Chevy Buick GMC in LaGrange.
Auto Gallery Chevy Buick GMC in LaGrange has the most friendly staff that provides you with excellent customer service. They will help you figure out what vehicle and financing term best suits you. Their team ensures that they are with you every step of the way. On top of that, Auto Gallery Chevy Buick GMC in LaGrange has a wide selection of vehicles to choose from.
FAQs
What is another name for a car dealer?
Car dealers are also known as car merchants, or car salespeople.
What is the highest position in a car dealership?
The owner of the car dealership often holds the highest post in the business. He is also known as the "dealer principal".
What is a sub dealership?
A sub-dealership is when a car dealership enters into agreement with another car dealership to buy and sell the cars acquired from the other dealer.
What is the difference between dealer and broker?
A broker helps customers buy stocks and bonds from various companies. A broker also works with other financial institutions to offer mutual funds to customers. Dealers, on the other hand, are brokers that work with individual investors.
What is a dealer firm?
A dealer firm facilitates transactions on its behalf.
What are security dealers?
They are individuals or firms that concentrate in security market transactions by trading in new or outstanding securities on their account, and helping firms issue new securities through underwriting and market placement of new security issues.