Brake Repair & Replacement LaGrange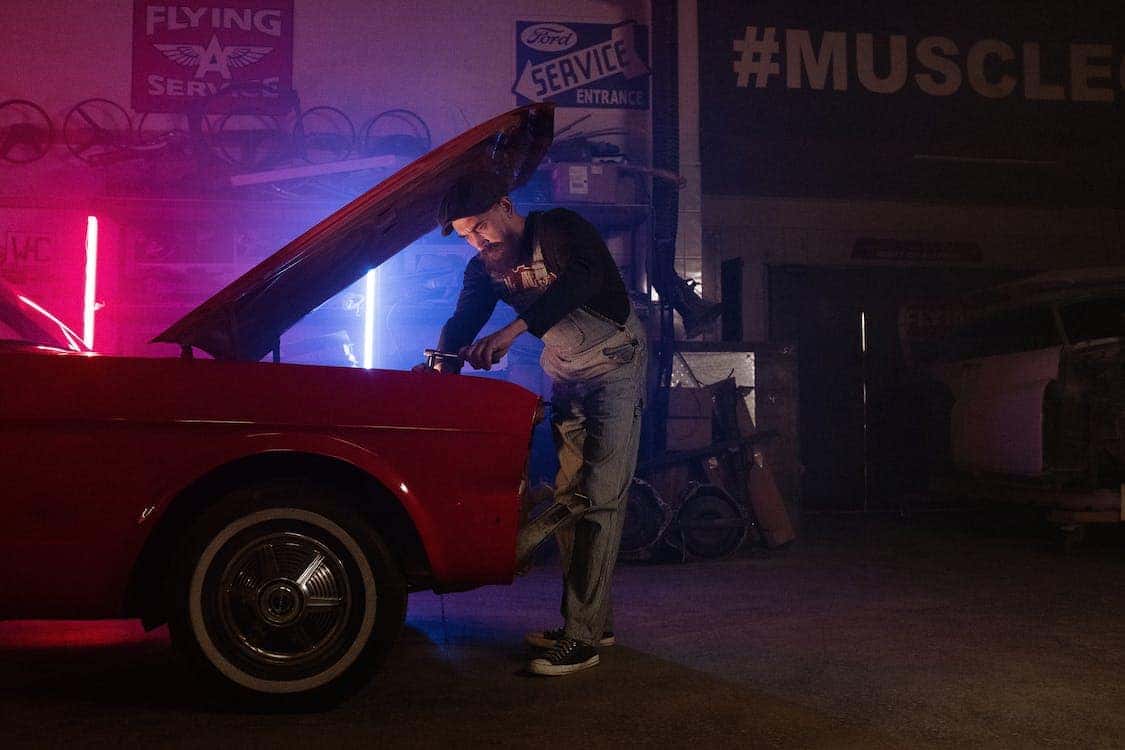 Brakes are an essential part of your vehicle that should always be maintained and checked to ensure safety on the road.
Many factors can cause brake failure, including age, use, and maintenance. A brake system comprises a brake pedal, a master cylinder, a reservoir, brake lines, a wheel cylinder, and a caliper. When the brake pedal is pressed, the brake system transfers the force to the brake lines and caliper to stop the wheels. Brake failures are usually caused by a problem with the brake lines, the brake master cylinder, or brake disc pads.
In this article, take a look at the typical process of brake repair and replacement work and the different options available.
Brake Service LaGrange: What's Included?
A brake service is an umbrella term that involves thorough maintenance and inspection of all the  components dealing with the brake system.
During regular maintenance, brake services include the following:
Brake Fluid Exchange
Brake Caliper Replacement
Brake Rotor Replacement
Brake Pad Replacement
Brake System Maintenance
Brake Drum Replacement
Brake Shoe Replacement
Brake Line Replacement
Wheel Cylinders
Oil Changes
It is recommended to have the brake system checked every 15,000 to 20,000 miles.
How Would You Know If You Should Have Your Brake Serviced?
Usually, companies have a recommended maintenance schedule for each vehicle make and model, although if these signs come up, then it's better to have your vehicle serviced.
Squealing or grinding noises when driving or braking.
The brake pedal feels spongy
The brake warning light is illuminated.
The vehicle pulls to one side when braking.
Chevy Buick GMC Brake Shop LaGrange
Auto Gallery LaGrange prides itself on its fast and honest professional service. They ensure that all your vehicle needs are done and guaranteed to meet customers' expectations.
The condition of the brake system is essential, and having them inspected by GM-certified technicians can help ensure all parts are working. Schedule a car service online in Auto Gallery LaGrange today and have your brake serviced.
Models we work on
Chevy Models

2022 Chevy Blazer
2022 Chevy Volt EUV
2022 Chevy Volt EV
2022 Chevy Camaro
2022 Chevy Corvette
Chevy Corvette C8
2022 Chevy Equinox
2022 Chevy  Express Cargo Van
2022 Chevy  Express Passenger Van
2022 Chevy  Express Cutaway
2022 Chevy  Malibu
2022 Chevy  Tahoe
2022 Chevy Silverado 1500
2022 Chevy Silverado HD
2022 Chevy Silverado 2500 HD

Buick Models

2022 Buick Enclave
2022 Buick Envision
GMC Models

2022 GMC Acadia
2022 GMC Canyon
2022 GMC Savana Cargo Van
2022 GMC Savana Cutaway
2022 GMC  Savana Passenger Van
2022 GMC  Sierra 1500
2022 GMC  Sierra 2500 HD
2022 GMC  Sierra 3500 HD
2022 GMC  Sierra 3500 HD Chassis Cab
2022 GMC  Terrain Lagrange
Best Brake Change Services In LaGrange
Typically, Auto Gallery LaGrange does these routine service maintenance and check-up for your brake change and service.
Initial System Inspection
The first thing that the GM-certified technicians will do is a complete inspection of the whole brake system. Assessing the components and brake equipment is essential as this will reveal the vehicle's problem and determine the type of brake job needed. They will also ask for customer concerns or issues that will help determine what problems to address.
Brake System Maintenance
Master Cylinder: Technicians will check the master cylinder to see if it is still suitable. Broken master cylinders can leak internally, resulting in a soft pedal.
Brake Fluid: Replaced when brakes are serviced. The brake fluid is formulated to prevent corrosion to components, although impurities such as dust, rust, and grime can get into the fluid and reduce braking efficiency.
Brake Lines: Carry the brake fluid to each brake cylinder. Brake lines are prone to damage, such as corrosion and moisture. Routine inspections usually check if brake lines are cracked, broken, and brittle and need to be replaced.
Front Axle
Front brakes handle most of the braking force and build up most of the friction heat. The front axle usually has a disc brake setup with fewer components that are easier to service. The disc brake consists of rotors, brake pads, and calipers.
Rotor, Brake Pad, And Caliper Inspection
Rotor: Technicians will check the rotors for any cracks, grooves, discolored spots, thickness, or scratches. Damaged rotors increase the brake temperature damaging the brake pad.
Brake Pads: Responsible for slowing the rotor through friction. Typically, the pads become too thin to function correctly. Replace brake pads to maintain the maximum thickness.
Calipers: Responsible for holding the brake pads and clamps down on the rotor. Usually, calipers don't require frequent replacement and are designed to last a lifetime.
Rear Axle Brake Replacement
The rear brake takes less force but provides stability and prevents rollovers or spin-outs. Vehicles with drum brakes on the rear axle tend to be complex and have more hardware to service. Drum brake consists of drums, wheel cylinders, and brake shoes.
Drum, Wheel Cylinder, And Brake Shoes Inspection
Drum: Technicians usually clean the drum as the system is closed and accumulates dust. Any significant marks and cracks on the drum are a cause for replacement.
Brake Shoes: Responsible for slowing the drum through friction, shoe thickness has to be maintained, and if it is close to the minimum thickness should be replaced.
Wheel Cylinder: The technician inspects and cleans the backing plate if any grease or brake fluid is present.
Looking For Brake Pad Replacement?
Generally, if brake rotors are not worn or damaged, it is possible only to replace just the broken or worn-out pads. Our Chevy Buick GMC Brake Shop LaGrange also provides brake pad replacement.
Brake Replacement Cost
Several factors are considered when calculating the cost of a brake replacement. The price is dependent on
The vehicle make and model
The parts that need replacing,
type of brake pads
Labor and shop fees.
Types Of Brake Replacement:
Brake service is an umbrella term, just like brake replacement. Brake replacement is an umbrella term for anything found during a brake service that needs to be repaired or replaced. These can include
Brake Pad Replacement
Caliper replacement
Brake line repair & replacement,
Rotor resurfacing & replacement.
Chevy Brake Repair Cost Chart,
| | | | |
| --- | --- | --- | --- |
| Chevy 2022 | Parts | Labor and Shop | Estimate Total Cost (per axle) |
| Pads | $50 – $150 | $80 – $120 | $300 – $500 |
| Rotors | $150 – $200 | $150 – $200 | $300 – $500 |
| Caliper | Up to $130 per caliper | $100 – $170 | $200 – $300 |
| Brake Line | $30 – $200 | $90 – $200 | $120 – $400 |
Buick Brake Repair Cost Chart,
| | | | |
| --- | --- | --- | --- |
| Buick 2022 | Parts | Labor and Shop | Estimate Total Cost (per axle) |
| Pads | $80 – $180 | $90 – $120 | $250 – $550 |
| Rotors | $50 – $220 | $130 – $190 | $250 – $550 |
| Caliper | $50 – $100 per caliper | $130 – $200 | $180 – $300 |
| Brake Line | $40 – $200 | $80 – $180 | $120 – $380 |
GMC Brake Repair Cost Chart,
| | | | |
| --- | --- | --- | --- |
| Buick 2022 | Parts | Labor and Shop | Estimate Total Cost (per axle) |
| Pads | $75 – $150 | $110 – $150 | $375 – $600 |
| Rotors | $150 – $250 | $150 – $200 | $375 – $600 |
| Caliper | $80 – $150 per caliper | $100 – $150 | $250 – $450 |
| Brake Line | $40 – $200 | $110 – $180 | $150 – $380 |
Brake Line Repair
The brake line is a steel line that delivers the brake fluid to cylinders located at each wheel that engages the braking mechanism.
Most of the time, vehicles have two separate brake lines
Front/rear – one set control the front brake, and the other controls the rear brakes.
Diagonal – one set controls the left-front and right-rear brakes, the other the right-front and left-rear brakes.
Signs You Need To Replace Your Brake Line
Brake warning lights turn on.
Reduction in braking power.
Brake fluid leakage.
Rusted brake lines.
Brake lines have different routing depending on the vehicle's make and model. Usually, replacement takes about an hour or two for our professional technicians. The average cost for a brake line part is $30 – $50; on average, replacement costs are between $150 – $200 adding the labor costs.
Brake Light Repair
The brake light system is an on-and-off exterior lighting system controlled by the brake light switch on top of the brake pedal. The brake light illuminates, alerting other drivers that the vehicle is slowing down or stopping. Most of the time, broken brake lights can easily be overlooked until someone else points it out.
Common Reasons For Brake Light Problems
Burn out light bulb
Faulty brake light switch
Blown fuse box
Damaged socket
Car brake light is one of the cheapest vehicle components that can be repaired or replaced. Typically a brake light bulb costs around $5 – $15 and labor about $10 – $30, although it will still depend on the car model and design. If the brake light bulb is working and the problem is within the circuit, the price range can go up from $150 – $300. Usually, brake lights are easy to service and can take about an hour to be done.
Brake Rotor Replacement
The brake rotor is an integral part of the brake system. The rotor is a round metal disc that spins with the wheels as you drive. When applying brakes on the vehicles, the brake rotors receive friction from brake pads and slowly stop spinning, making the vehicle halt.
During service maintenance, if rotors are in good condition, they only need resurfacing, but when they are cracked, worn out, or rusted, they are replaced. Rotors usually need to be replaced after 30,000 to 70,000 miles.
Signs You Need To Replace Your Brake Rotor
 Marks, ridges, and grooves on the surface of the rotor.
Shaking or pulsating when braking.
Grinding noise when braking.
Corrosive rust can be seen on the rotor.
Thinned-out rotors
Rotor replacement usually takes 30 minutes to an hour, depending if brake pads are included in the replacement service. Typically the brake rotor rate is between $150 – $375 per axle, including the labor and parts.
Free Brake Inspection in LaGrange.
Know the exact price of each brake component replacement. Contact Auto Gallery Chevy Buick GMC Brake Shop LaGrange and get transparent and upfront pricing.
Unsure if you need your brakes checked? We offer free inspection if you drop by 1415 Lafayette Pkwy, LaGrange, GA.