Luxury Car Dealership LaGrange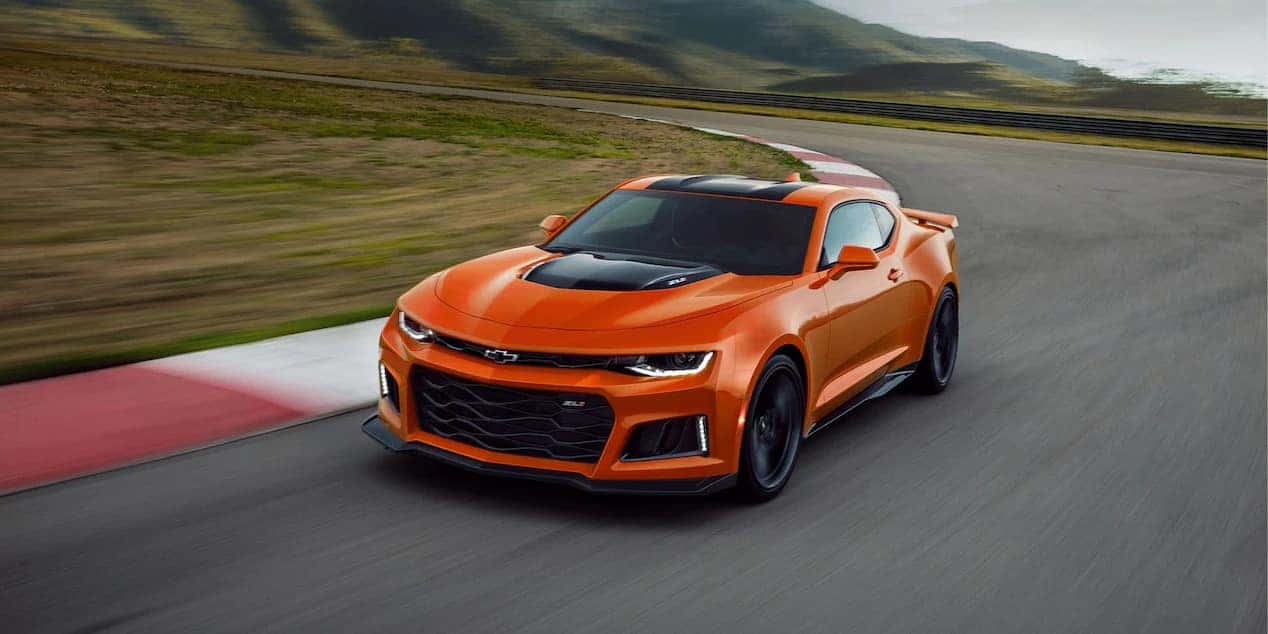 Have you ever worked so hard all your life that you want to reward yourself something grand? Or are you one of those people who has a big, fat inheritance waiting to be spent? Or are you a part of the population who is fascinated and collects cars for a hobby?
Buying a luxury car is a big decision. These cars give an awesome driving experience made with high quality materials. If you take your time to familiarize yourself with this, you will surely find the perfect match for you. Find your perfect match at Auto Gallery Chevy Buick GMC in LaGrange as they present a wide range of luxury cars for you to choose from.
What Is a Luxury Car?
A luxury car is defined as a car that provides a lavish level of comfort, style, amenities, performance, and quality. The most expensive ones are the ones that have the most features. Some of these features are big wheels, high-performance engines, and a spacious interior.
Luxury cars also come with a lot of safety features. These include airbags, anti-lock brakes, and tire treads that are designed to prevent sidewalls from being worn down. You'll be able to choose a luxury car that has a unique and modern look.
What Types of Luxury Cars Are There?
Sedans
Sedans are the most common type of luxury vehicles. This is because they bridge the gaps between mainstream car brands towards higher-end car brands.
Luxury sedans are priced at about $30,000 and go up to $100,000.
SUVs
SUVs vary in sizes and seating capacity. This type of car can comfortably fit two passengers, and squeeze in up to eight passengers.
Luxury SUVs are priced at about $30,000 and go up to $100,000.
Sporty Luxury Cars
This is the least common type of luxury car. Some drivers can sacrifice the interior, and comfort for a more lavish style, and increased vehicle performance.
Sporty luxury cars are quite expensive as they range from $50,000 up to $100,000.
What Luxury Car Buyers Should Consider
Seating
As you scour the market for your potential next vehicle, check out the seats. Some offer the luxurious feel of having a heated or cooled seat. Some brands even had a massage chair built in for the front passenger. Also take note of how many passengers you can fit in your car.
Engines and Fuel Economy
Most luxury cars are built with automatic transmission and a V6 to V8 engine with the most high end model. More gears aid the vehicle achieve a better fuel economy without sacrificing the vehicle's performance.
Cargo and Towing
Depending on the size of the luxury vehicle you are eyeing on, cargo storage varies for different cars. If you opt for coupes and convertibles, there may not be any room for storage at all. However, larger-sized luxury vehicles have more room for cargo and can even tow a boat or haul your furniture and appliances.
Safety and Advanced Driver Assistance Systems Technologies
Before selling a car on the market, car manufacturers must pass the crash-test with flying colors. Road tests are also performed to ensure safety while driving. This is when manufacturers find out if the latest security and safety feature they just engineered and installed worked.
Pros and Cons of Buying a Luxury Car
Pros of Buying a Luxury Car
Buying a luxury car gives you a lavish feel of the interiors and style. Luxury cars are built with high end materials and extreme attention to detail. You may want to customize the car to your liking and keep heads turning as you drive around town, or do your errands.
More than the physical aspects of a luxury car, you can also tell the huge difference of a higher-end car to a mainstream one. Its overall performance and the comfort it brings is definitely a bang for your buck.
Cons of Buying a Luxury Car
Aside from the very obvious con, which is the ginormous price tag, not all luxury cars are made the same. Sometimes, it is better to buy a more pricey mainstream car over an entry-level luxury car. Why? Some car brands do not put as much attention to detail as they should. With a fancy car, you should be able to get your money's worth.
Choosing Between a New and a Used Luxury Car
Why Buy a Used Luxury Car?
A Higher-End Car
You can buy a higher-end car for a much lesser price than its new market price.
Well-Maintained
The previous owner of the car most likely took very good care of the car therefore, almost making it in their pristine condition.
Less Depreciation
If you purchase a used luxury car, the value of the car will not depreciate as rapidly. In addition to that, you still drive a high-quality vehicle.
Warranties
Used car dealerships often provide comprehensive warranties that cover service and maintenance for a certain time (certified pre-owned cars include a warranty).
Comfort/Convenience/Safety
Luxury cars have all modern-day conveniences, such as automatic climate control, self-dimming headlights, power mirrors, GPS navigation, Bluetooth, and many others. High-quality audio systems are often included.
Why Buy a New Luxury Car?
Buying a brand new luxury car surely is one of the greatest feelings ever, especially if this is something you have been dreaming of for a long time. With a brand new vehicle, you get the latest, top-of-the-line security and safety features and interiors. You also get the feel of brand new, crisp leather that is like no other. No need to mention the warranty that comes with the vehicle. It is in this note when you can say that, "you get what you pay for".
Buying your Luxury Car at Auto Gallery Chevy Buick GMC in LaGrange
Buying a vehicle is a tiring process. You have to choose carefully where you will purchase your luxury car. According to client testimonials, Auto Gallery Chevy Buick GMC in LaGrange is an awesome place to purchase your car. Their friendly and expert team makes the entire process smooth and easy. Giving you different varieties of cars to choose from, they can help you narrow it down to the best luxury car that suits you.