Thanksgiving Car Deals LaGrange
More than life, family and friends, and all through the ups and downs we should be thankful for, there are a whole lot more to be thankful for. Another thing to thank are automobile stores that slash off a big chunk of the car prices for Thanksgiving. On top of that, they hand out deals and discounts for everyone to enjoy.
Auto Gallery Chevy Buick GMC in LaGrange shows gratitude by providing you the best service, and a smooth-sailing buying experience. They present offers you definitely cannot refuse for Thanksgiving car sales.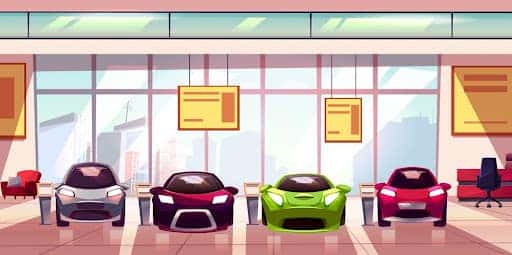 Why is it better to buy a car during Thanksgiving?
With the year wrapping up soon, car dealerships give out a lot of deals and discounts to convince people into buying cars for Thanksgiving car sale. Car dealerships also work harder during these holidays to reach their quotas for the month, the quarter, and for the year.
Types of car deals you can get during Thanksgiving
Keep an eye out on deals and discounts popping out starting from Black Friday Car Sale. At Auto Gallery Chevy Buick GMC in LaGrange, there are more specials and discounts during this day, so make sure to not miss out on them.
With the Thanksgiving holiday coming into halt soon, car dealerships milk out this time to keep their prices lowered and deals as abundant as ever. Customers also use this opportunity to take a trip to Auto Gallery Chevy Buick GMC in LaGrange as there are not a lot of people shopping anymore.
Buying a car in Auto Gallery Chevy Buick GMC during Thanksgiving
You can find a great deal on a new car, truck, van, or SUV at Auto Gallery Chevy Buick GMC in LaGrange. They have a great selection of new cars, trucks, and vans for you to choose from. Their utmost professionalism and friendly attitude will help ease your shopping experience.
FAQs
Is Thanksgiving a good time to buy a car?
Yes. This holiday is when the most discounts pop out for more saving for the buyers.
Is there Black Friday sale for cars?
Yes. This is when you should head on out to your local car dealership to purchase a car at its lowest price ever.
Is November the best time to buy a car?
Yes. If you are looking to buy a car and have the luxury to wait, you should wait it out until November. It is when dealers slash off a big chunk of the vehicles' prices, and hand out big discounts for more savings.
Do car prices drop on Thanksgiving?
Yes, they do. Most automobile stores are getting rid of their inventory for the year and it is best to sell them out quickly by lowering prices and offering deals and discounts to encourage people to buy cars during Thanksgiving.