The Best Mechanic LaGrange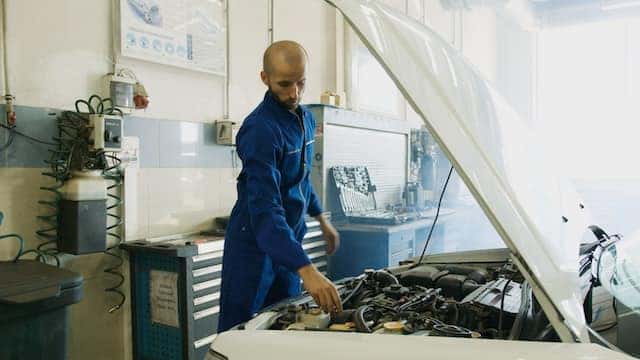 Finding a quality mechanic shop may be stressful when your car breaks down or stops functioning as required. But it doesn't have to be this way. With many mechanic shops in Georgia, you need to know what to look for to know which is the best.
Getting a good mechanic shop is similar to getting a good hospital. A good doctor at a hospital will treat you for the ailment you suffer. In addition, they will do a diagnostic check-up to arrest any conditions that may arise. The best mechanic shop will also provide similar services.
Generally, here are the features that the best mechanic shop will have.
Ability to do basic service and maintenance
Affordable deals on parts and overall cost of service or repair
Quick repair services
Up to date with current technology for most vehicles
Well-trained and qualified mechanics and technicians
What Services Will You Get From the Best Auto Mechanic, LaGrange
Brake Repair and Replacement
Coolant System and Radiator Flush
Oil and Lube Change
Serpentine Belt Replacement
Tire Service
Brake Repair and Replacement
For most cars, we recommend having the brake system checked every 15,000 to 20,000 miles to ensure safety while driving. Brake diagnosis and replacement will usually take less than an hour.
In addition to labor and shop fees, the brake replacement cost will depend on several factors like; vehicle make and model, the parts that need replacing, and the type of brake pads.
The estimated total cost breakdown per axle is as follows;
For Chevy models – $120 to $500
For Buick models – $120 to $550
For GMC models – $150 to $600
Coolant System and Radiator Flush
Changing the coolant is necessary to maintain and prolong your car's engine. A coolant or radiator system flush will take less than an hour to complete at our mechanic shop.
The cost of a coolant system flush will depend on the type of coolant used and the amount your vehicle uses. Generally, the price will range from $100 to $150.
Oil and Lube Change
Oil and lube changes are necessary as preventative measures to maintain the normal functioning of your car's engine. We recommend changing oil every 5,000 to 7,000 miles though every manufacturer has its set limit.
It will take around 15 to 20 minutes to do an oil change at our shop as you wait inside your car. This service costs around $35 to $125, including labor costs.
Serpentine Belt Replacement
The serpentine belt can sometimes fail due to tear and wear. It can cause engine components like the alternator, power steering system, and A/C to not function. When this happens, visit our shop at LaGrange to get quality replacements sourced from General Motors.
Replacing a serpentine belt doesn't take much of your time. It will take around 15 to 30 minutes. This service costs $100 to $200, inclusive of labor costs.
Tire Service
Tire maintenance is vital as this is your vehicle's contact with the road. You'll get the following tire services when you visit our mechanic shop.
Wheel alignment and balance – It will take about an hour and cost you around $100 to $200 for all four wheels.
Tire rotation and replacement – Tire rotation will take about one hour and will cost $100
Qualities of a Good Mechanic
Interpersonal Skills
Professionalism in Providing the Mechanic Service
Attention to Details
Problem-Solving Skills
Certification From the Relevant Automotive Manufacturer
Interpersonal Skills
You'll find that our mechanics can maintain good relationships with customers by actively listening to their concerns. They then proceed to provide workable solutions around these concerns.
Professionalism in Providing the Mechanic Service
Our mechanics conduct their duties in a way that shows that they are fully committed to solving your car's trouble. They are also honest and ethical and provide workable solutions.
Attention to Details
Our mechanics are trained to do maintenance and repairs to your vehicle while paying close attention to details. This quality helps our mechanics to make successful maintenance every time.
Problem-Solving Skills
Sometimes automotive may present issues that may not be easily identifiable. The best car mechanic is one with problem-solving skills. We train our mechanics to think outside the box when repairing your vehicle so that we can get you back on the road in no time.
Certification From the Relevant Automotive Manufacturer
Our mechanics can work on most new vehicle models because they have received the required training and certification from General Motors. In addition, they bring a wealth of knowledge needed to diagnose, service, and repair your vehicle efficiently.
Visit Auto Gallery Chevrolet Buick GMC
Look no further if you're looking for the best auto mechanic shop in LaGrange. At Auto Gallery Chevrolet Buick GMC, we will provide a range of services to ensure you get back on the road in no time.
And in case you don't want to make those long queues familiar in some mechanic shops, then you can schedule a service to make an appointment.